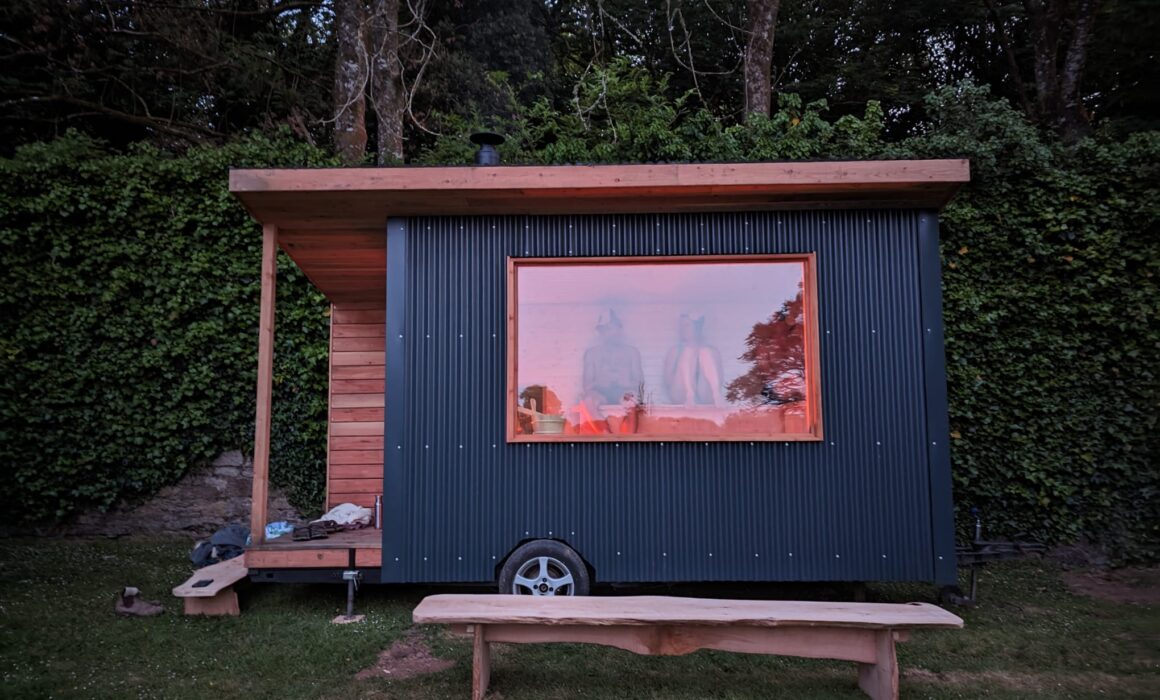 Scorrier Cornwall Sauna Sessions to continue this winter
We launched our sauna this summer. Now, with demand only 'heating up', we're pleased to say that the sauna and swimming pool will stay open all winter.
Winter is when saunas truly come into their own. Relaxing in the sauna's dry heat is the perfect respite from a Cornwall winter's day.
To get the best health benefits combine the sauna with our cold-water swimming pool: We recommend 5 minutes in the swimming pool and 15 minutes in the sauna (there is also a cold water shower if you'd rather not swim). Unlike other beach saunas in Cornwall, you can jump into the pool whatever the weather is doing.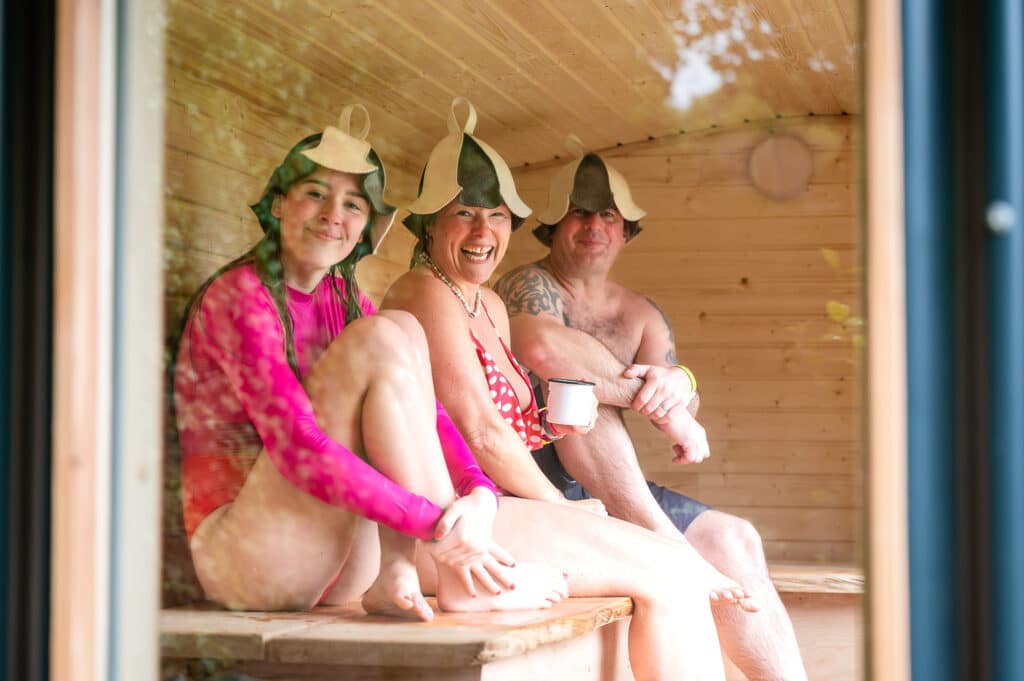 Built by Wild Space Carpentry, our wood-fired sauna seats six people and affords an excellent view across Scorrier's ancient garden.
As darkness descends the sauna is beautifully lit from the Harvia stove, while festoon lights up the trees around the swimming pool. This is the magical hour: watch the stars come out one by one from the sauna's huge window.
Book Scorrier's Sauna and Pool Garden
There are two ways to book Scorrier's sauna: Join one of our sauna events or hire it out privately.
Sauna Events Cornwall
Book one of our sauna events on our events page by clicking here. Look out for our regular Yoga & Sauna sessions on Tuesday evenings or our weekend Spa Saturdays. Events are being continually added but please contact us if you have any questions about an event.
Private Sauna Hire Cornwall
Hire Scorrier's sauna and pool garden from £80 for a group of up to 6 people. Please contact us to check availability and make a booking.