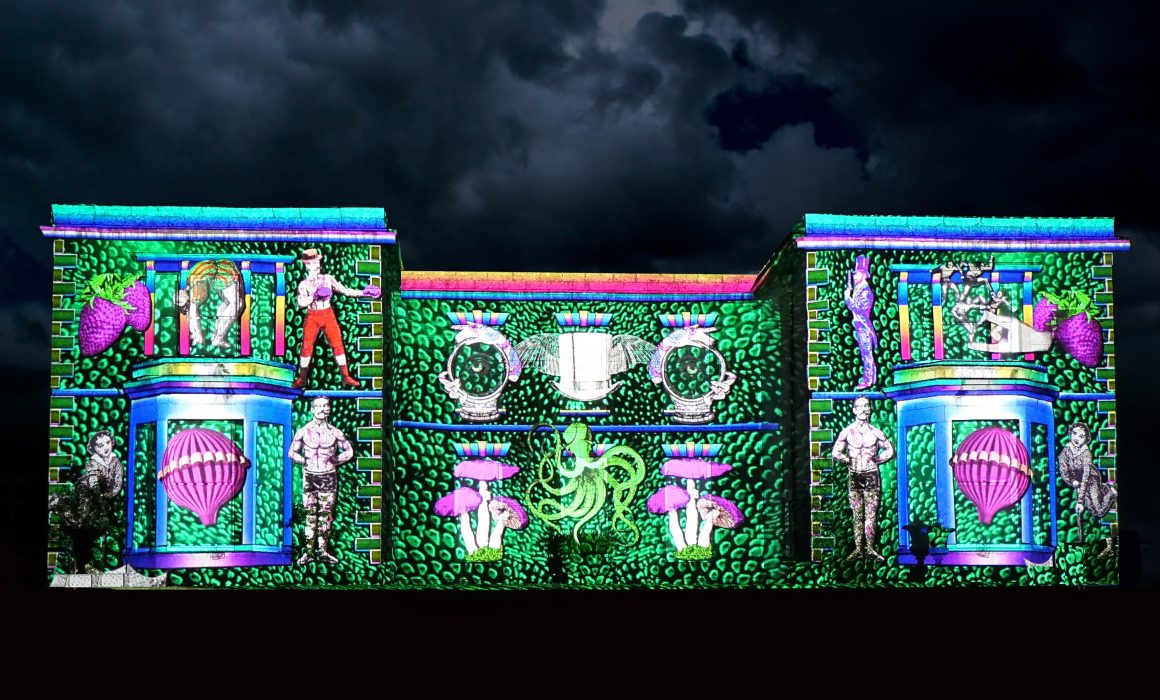 As the bunting came down, the big-tops put away and the cows returned to their field last June, we basked in rave reviews from the first ever Great Estate Festival at Scorrier House.
So there was never really any question on whether it would continue: From Friday 1st to Sunday 3rd June 2018 Scorrier House will again host the Great Estate Festival!
Already months of planning have gone into bringing you a bigger and better garden fete. Here's what we can reveal for 2018's most rambunctious party so far:
The Charlatans
Legendary English rock band The Charlatans are coming to Scorrier House! Rocking our new stage 'The Green' on the Saturday night, they will play a mixture of their classic anthems (such as 'The Only One I Know' see video below) as well as a dose of their hugely successful thirteenth album 'Different Days'.
Symphonica Featuring Mr Switch
World DJ champion Mr Switch will kick start 2018's Great Estate on the Friday evening with a mind blowing fusion of vinyl and symphony orchestra. The coupling of these two genres will enlighten club classics such as Fat Boy Slim's Right Here Right Now:
The Knights of Arkley
Probably not the first time that jousting has taken place on the lawns of Scorrier House but it may have been a century or three since. On the Saturday afternoon be sure to gather in front of the House as these fine knights gallop at full tilt in battle armour aiming lances at one another!
Madame Wong's House of Wrong
If old fashion theatrical displays are up your street then head to Madame Wong's, home to far fetched spectacles from fire dancing to sword swallowing alongside an eclectic blend of world music.
The Woodland Silent Disco
Walk down the winding garden path and you might see glimpses of neon lighting or a giant crystal ball in the trees, but noise you will not hear for this is the Woodland Silent Disco. Revelers party here until the early hours choosing between a choice of DJs mixing rock, pop and club classics.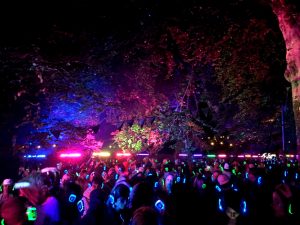 The Octopus Lounge
A new addition to this year's festival and adding a layer of sophistication to our grand garden fete, the Octopus Lounge will be host its guests with Laurent-Perrier Champagne and oysters. Could there be a better way to spend a summer's afternoon in an English country garden? Make sure you buy VIP tickets for this one.
The Secret Gin Garden
Hidden away in the depths of Scorrier's ancient walled garden, the Secret Gin Garden is at once otherworldly and old fashioned. But how to find it? Be sure to follow the classical tunes as within the Secret Gin Garden is the Classical Corner concert stage. Then refresh with a Tarquin's G&T.
Playground
A self-contained paradise for your little ones, the Playground features everything from fairground rides and skate ramps to craft workshops and face painting.
The Village
Cuisines and goods foreign and local converge in the village. Choose between street-food stalls serving everything from fresh pizza to foraged food and scotched eggs. Or for something more special book a space at the Wild Wine Club serving three course meals with paired wines in an ancient barn. A selection of shops will sell wares from near and far.
Sanctuary
Occupying its own slice of parkland, the Sanctuary is both your retreat and rejuvenation. Wood fired hot tubs and saunas, yoga, talks, nature courses and more will take place in this tranquil corner of the Great Estate.
For more information and to book your tickets please visit the Great Estate website.
[social_warfare]