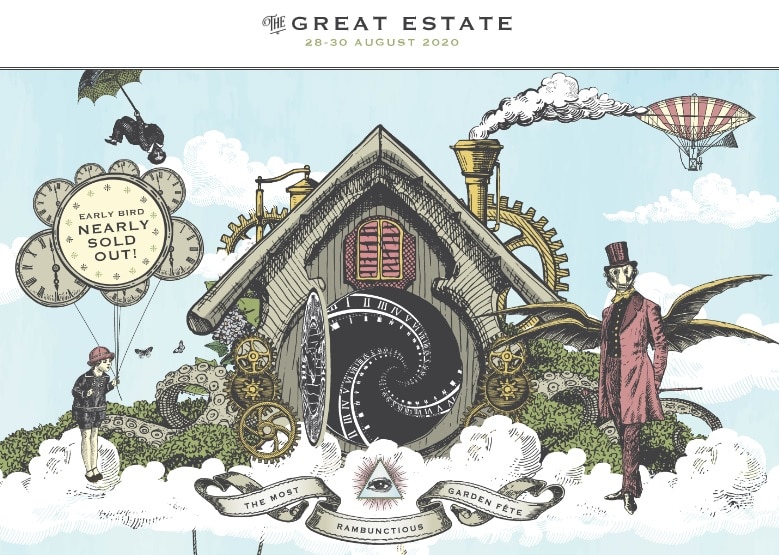 Great Estate Festival 2020 Postponed to August
Plan B has been a short time coming, and now it is here: The Great Estate Festival 2020 will be postponed due to coronavirus.
The new dates will see the legendary rambunctious fete combined with our other major event of the year: Live at Scorrier House headlined by the Libertines.
The postponed festival will take place over the 28th, 29th, and 30th August 2020 (the weekend of the August bank holiday) and feature not one but two major headliners: Razorlight will still be joining us, but on Friday 28th August, and The Libertines will be playing 'Live at Scorrier' on Saturday 29th August.
There will also be all the other happenings that make the Great Estate so 'great', including the Secret Gin Garden, Madam Wongs, the Woodland Silent Disco and much more.
All tickets are valid for the new August date, and if you cannot make August (trust us, you really don't want to miss this), your tickets will be rolled over to the Great Estate 2021 (4th – 6th June).
If you cannot make the postponed Great Estate Festival and would like to roll your tickets over to 2021, please use the contact form here.
For further questions please consult the Great Estate FAQs page.
If your question still cannot be answered then please contact the Great Estate team here (Scorrier House will not be able to facilitate ticket changes).
In the meantime please stay safe and we hope to see you in August!