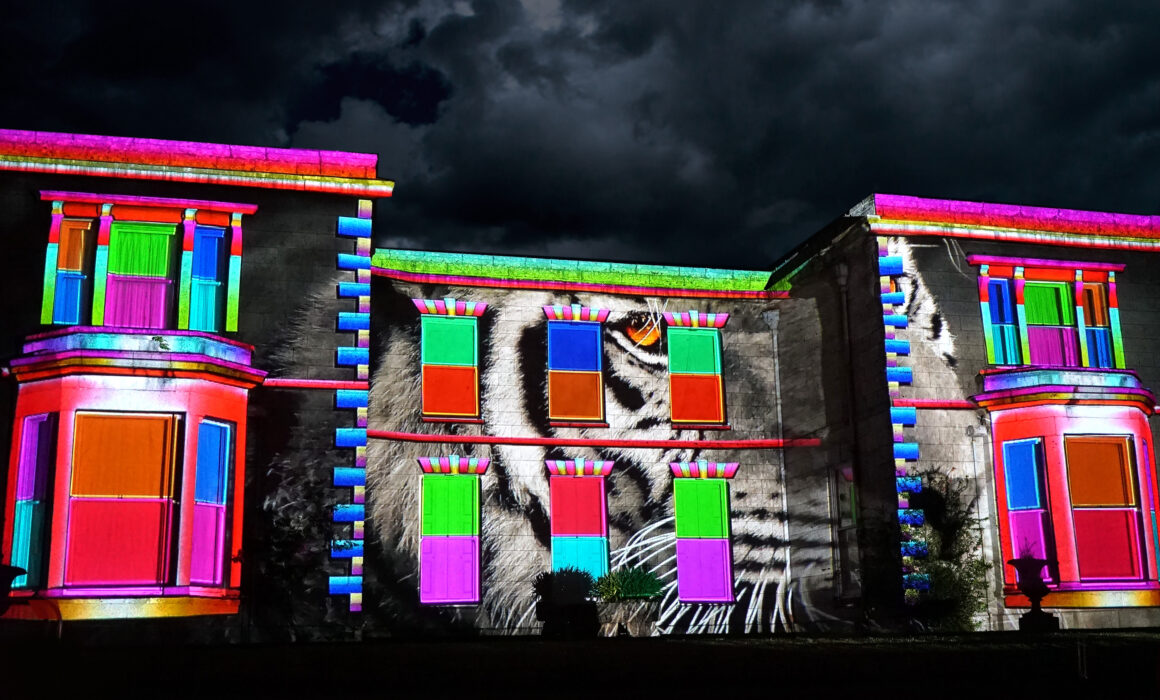 The Great Estate Festival 2021: The Line-Up
Thrice postponed, the Great Estate Festival is back with a more exciting lineup than ever for the August bank holiday weekend (27th-29th August). Here's what you need to know.
Covid-19 Requirements
But first, an important note on Covid-19 requirements at the Great Estate Festival: We will be asking you wonderful lot to acquire a negative Covid test before entering the festival so that we can all feel safe, let our hair down, dance in the woodlands and have a wonderful time just like the good old days.
We ask that all ticket holders take a test within 48hrs of attending the festival. We also ask that each attendee 18 or over confirms their COVID status by doing one of the following and bringing this to the box office on arrival:
Obtain an NHS COVID Pass via the NHS App. Passes can be obtained if one of the three conditions below is met:
A double vaccine dose has been given
A negative PCR or Lateral Flow Test has been taken in the last 48hrs
A positive PCR test has been taken within the last 6 months, but you have finished isolating (confirmation of natural immunity)
Children under 18 do not need to take a test.
If you are unable to obtain a COVID Pass through the NHS App, you may substitute this with a screenshot or print-out of your negative Lateral Flow Test registration.
You must NOT attend the festival if:
You are displaying COVID 19 symptoms (New continuous cough, fever, loss of sense of taste or smell)
You have experienced these symptoms in the last 10 days
You have been in contact with a confirmed case of COVID 19 in the last 10 days
You have been traced or "pinged" by Test and Trace or the NHS COVID App.
You have received a positive COVID test result (either PCR or Lateral Flow) in the last 10 days.
The Great Estate Festival Lineup
Headliners
Razorlight is headlining the Great Estate Festival! The band behind some of the 2000's most iconic tunes, 'America' and 'Girl With The Golden Touch' will hit the main stage on Saturday night.
Another noughties throwback comes from Goldie Lookin Chain, the rap maestros behind 'Guns Don't Kill People Rappers Do'. Don't miss their Saturday night performance in Madame Wong's House of Wrong.
Festival favorites Dutty Moonshine, Haunt The Woods, Hedluv + Passman and Mr B Gentleman Rhymer will be returning to the fourth Great Estate Festival.
Sadly there is not enough room here to mention the vast number of other acts that will perform at the Great Estate Festival in 2021, spanning all genres from hip hop to Afrobeats to reggae to a fusion of pretty much everything.
And there will, of course, be the absurdly popular Woodland Silent Disco.
Performances & Workshops
It's never just about the music at Scorrier. Make sure you don't miss one of the spectacular performances or workshops happening across the Estate. Keep an eye on the following:
Swamp Circus shows in Madam Wong's House of Wrong
Titan the Robot: Titan the Robot has travelled through time with Professor Curly to join us at The Great Estate
Talulah Blue's burleque performance
The Grand Cinematic Experience: A dissying display onto Scorrier House
Wild Gin Foraging Workshops across the Estate
Victorian Sports Day: Vintage fun for all the family
Food!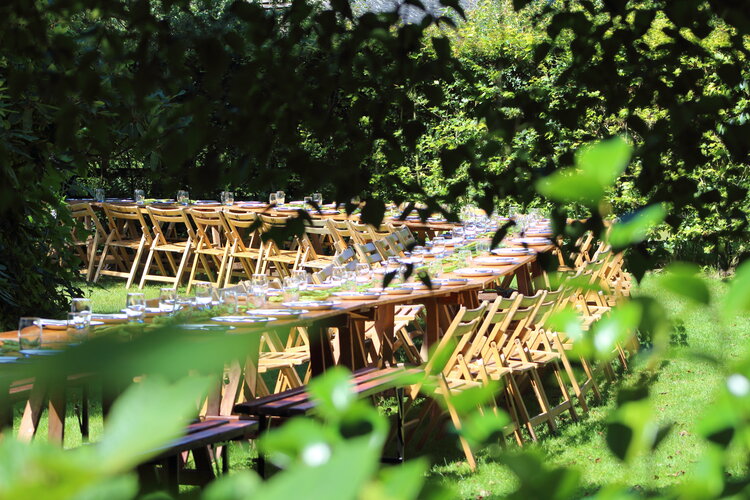 Food is a big deal at Scorrier. Some of our favorite food stalls are back this year, bringing some of Cornwall's finest produce to their eccentric trucks, vans and trailers.
New to the Great Estate Festival this year is the Woodfired Canteen, organizers of long table feasts of incredible food and great memories. Find them under the trees but make sure to book ahead for one of their feasts: https://www.eventbrite.co.uk/e/woodfired-canteen-long-tables-at-the-great-estate-festival-tickets-167584599047
Family Festival
The Great Estate has always prided itself as being a family festival, but this year there is even more, including bouncy castles, fair ground rides, performances (see above) and Victorian Sports Day.
Drop off your children with Under The Canopy if you want to give them a lesson in Bushcraft. An outdoor forest school like no other, Under The Canopy teaches survival, fire making and combat with a focus on fun and controlled risks.
Make sure you book ahead for this one at https://underthecanopycornwall.co.uk/booking-office-1
Venues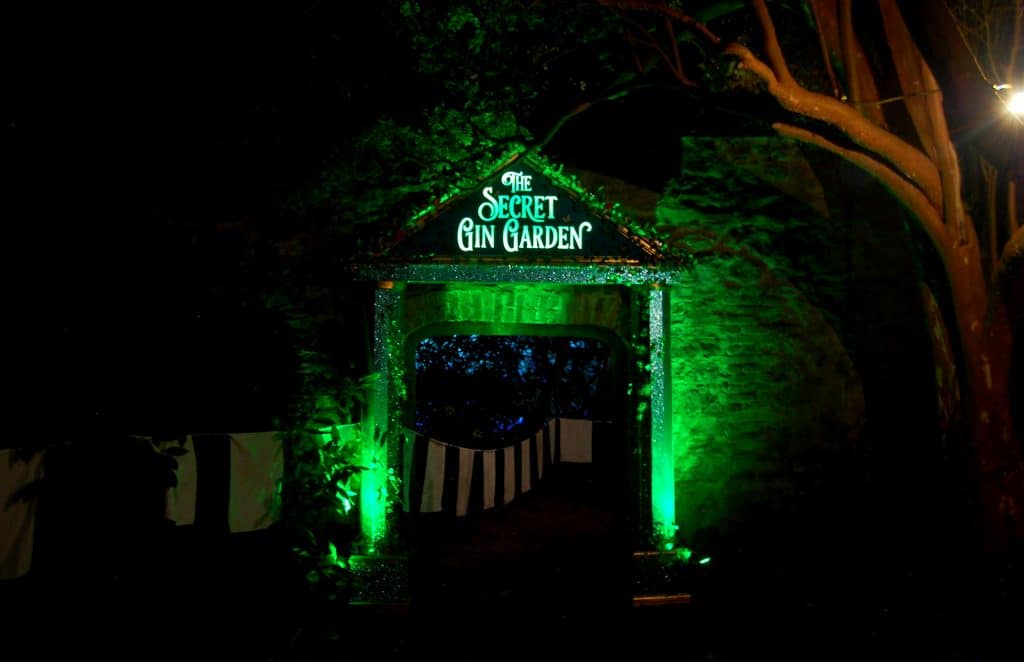 We could not put on a Great Estate Festival at Scorrier without the Secret Gin Garden, or the Silent Disco. You will also find the weird and wonderful world of Madam Wong's House of Wrong, The Sanctuary and the Stage on the Green.
We've had more than enough time to think about new venues for this year'sGreat Estate Festival, so don't miss our shiny new silent disco, or maybe you will mysteriously end up in The Time Machine.
Thursday Camping
On the topic of new venues, we have spent much of lockdown resorting parts of the Estate. Thanks to these efforts, we have opened up a whole new (and very large) camping field, accessed through an ancient woodland pathway.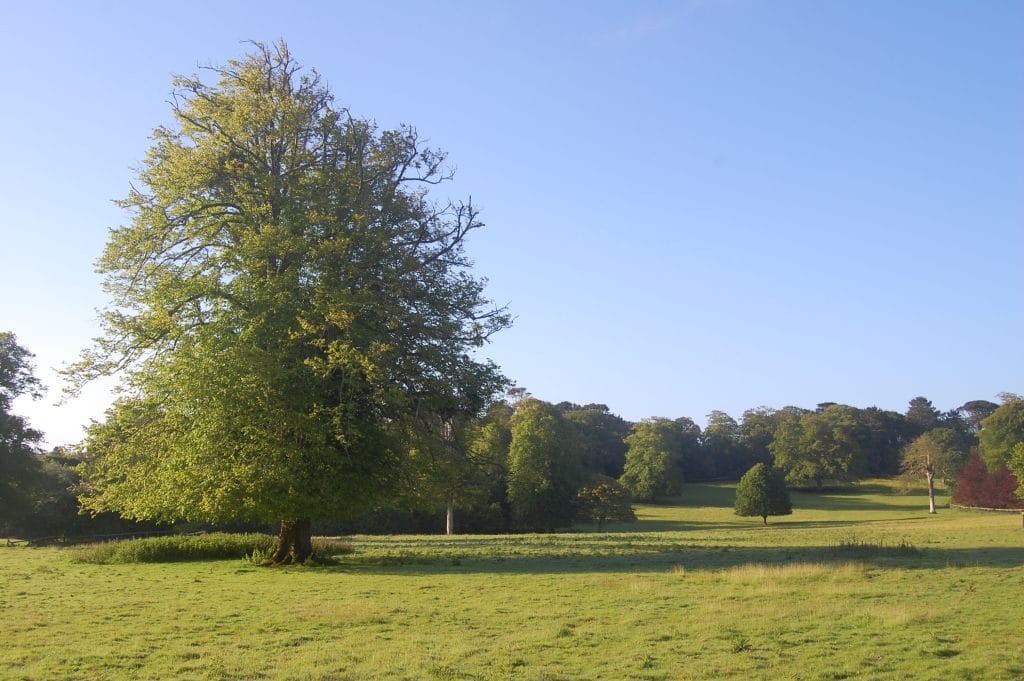 We are thrilled to open the gates to this new treasure for Thursday campers, who can set up camp a whole 24 hours before the gates of the festival open. Make sure to pick this upgrade ahead of arrival.
All further information and tickets can be found here: https://www.greatestatefestival.co.uk/tickets/