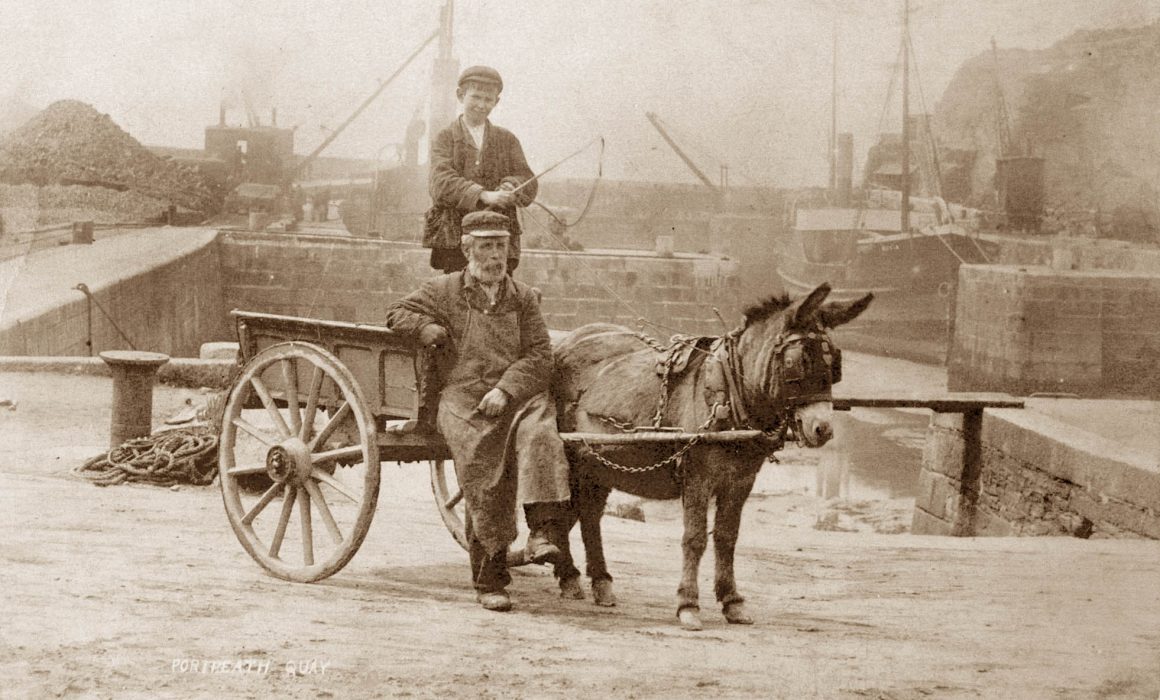 Celebrating a Centenary and Bicentenary of Cornish Tramroads
This year marks the 200th anniversary of the opening of the Portreath Tramroad.
It is also the 100th anniversary of the closure of the Redruth and Chacewater Tramroad on 25th September 1915, the last of Cornwall's great mining railways. Since the Williams family of Scorrier were the pioneers of these rivaling railways that lasted for a century between 1815 and 1915, we feel a historical footnote worthy of Scorrier House's blog page.
Pre-dating the dawn of railways and steam power in Great Britain, Cornwall was pioneering the idea of rail transport. The need was obvious: mines around Scorrier and St Day were producing an increasing amount of copper and tin ore that had to make its way to Wales for smelting. The solution was not as apparent: railways were barely in existence at the time and instead a canal was proposed. The mine owner Frances Basset "Paid Mr. John Williams [of Scorrier House] subscription towards planning a canal from Portreath."
Instead of a canal, the Williams's of Scorrier, together with the Bassets of Tehidy and the Fox's of Falmouth built Cornwall's first ever railway: The Portreath Tramroad. Carrying ore from the Poldice Valley, where as many as 50,000 miners worked, to Portreath Harbour by mule begun around 1809, but in 1815 the tramway was officially opened.
The BBC's Julia Bradbury explains some of the origins of the tramway in this 30 minute Railway Walks documentary:
By the 1820s, Portreath was Cornwall's busiest port thanks to the thriving tramroad. However, the limelight was not to last long since the rival Redruth and Chasewater tramroad opened in 1825 in attempt to undermine the Portreath monopoly (the three families not only controlled the tramroad and mines, but the harbour, ships and ore smelters as well).
Both railways thrived during Cornwall's mining heyday: the mid 19th century saw a renaissance of industry between Cornwall's two coasts. By 1950, however, the Redruth and Chasewater tramway introduced steam locomotives from Redruth to the port at Devoran while the Portreath line fell into decline.
For the next half century, the tramroads bore witness to Cornwall's fading mining industry. Today's mining relics are testiament to a new global market: as the British Empire expanded, so new sources of tin and copper were found around the world in abundance. The Portreath tramway closed sometime in the 1860s and the Redruth and Chasewater tramway finally packed up in September 1915.
However the story does not end there. The remnants of Cornwall's mining industry surrounding have now been make into a UNESCO World Heritage Site. The two tramways have been joined up near Scorrier House's front dive to create the Coast to Coast Mineral Tramway which is popular with cyclists, walkers and horse-riders.