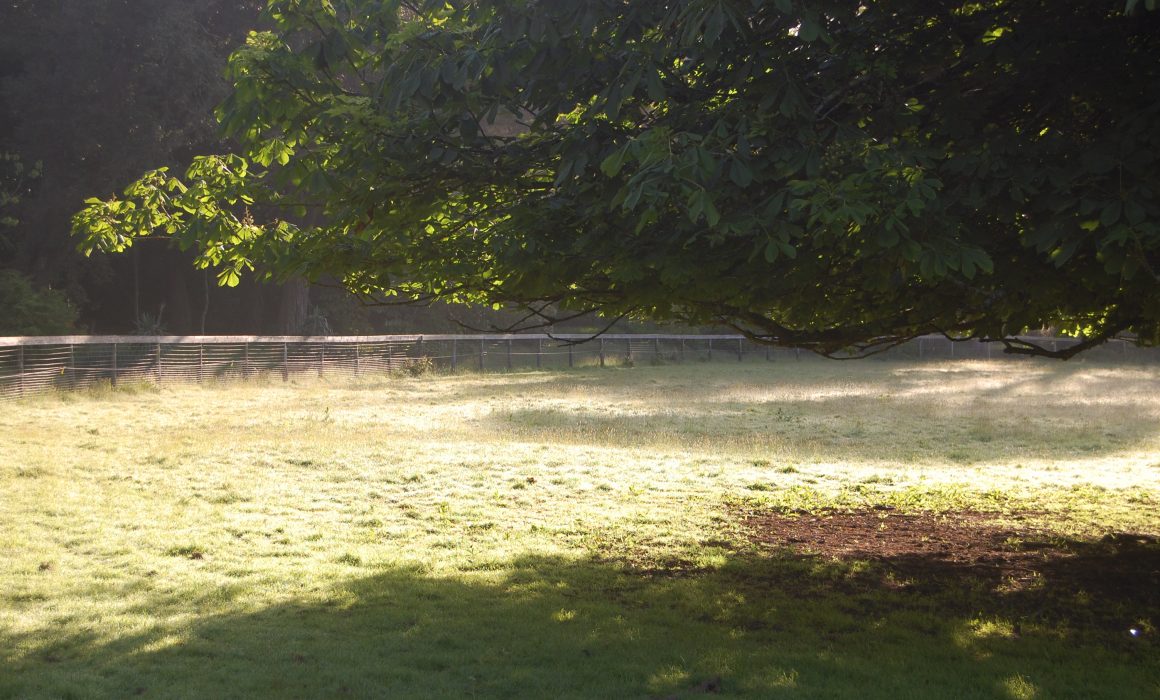 Sustainability at Scorrier
At Scorrier we have always taken sustainability seriously. Read about some of the initiatives underway in the House, Garden and Estate to maintain our slice of Cornish wilderness.
Biomass Heating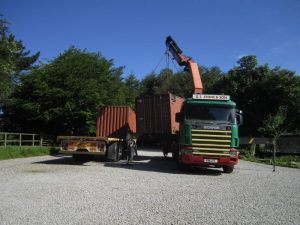 In June 2014 we took delivery of a biomass boiler designed to burn sustainably sourced wood wastage.
Since installation, this single boiler now supplies all the hot water and heating in Scorrier House as well as the Stable House accommodation.
Wildlife Corridor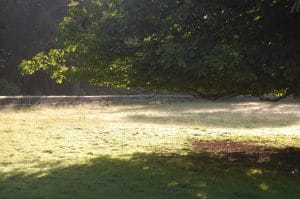 Wildlife corridors are playing a big part in discussions concerning the future of farming in post-Brexit Britain. Wildlife corridors or margins are essentially patches of land left free from human interference to allow wildlife habitats and natural biodiversity to thrive in-between urban or built-up areas.
Our wildlife corridor on Scorrier Estate has left to 'wild' for over 20 years. Wildflowers and native grasses have spread throughout the area surrounding the Scorrier Cross Country Course, in turn attracting ground-nesting birds, butterflies and several species of owl.
Scorrier Garden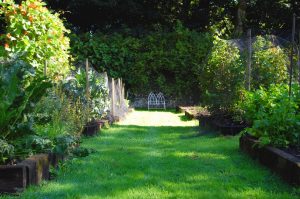 Large gardens can be very damaging to the environment using quantities of pesticides and ferilisers to kill weeds and stimulate growth. At Scorrier's garden we have replaced these intensive gardening methods with natural processes, such as using boiling water to kill weeds and natural fertalisers (from the resident horses) in the organic vegetable garden.
Sustainable Farming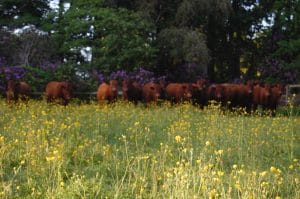 The Williams family of Scorrier and Tregullow have reared Ruby Red cattle for several generations. Scorrier Estate is home to the Tregullow North Devon pedigree herd which is still raised using these traditional farming practices. This not only means the cows live a stress-free life, but it also minimalises their impact on the environment and, of course, makes for some excellent quality beef!
Scorrier Events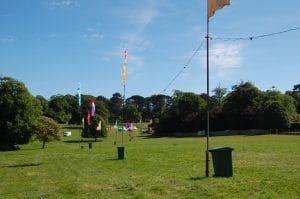 Scorrier House hosts the annual Great Estate Festival, which attracted over 18,000 people in 2018. However, the Estate would not be 'Great' without considerable conservation efforts.
We continue to work on methods to reduce wastage from the festival: Already we have banned plastic straws and implemented a recycling scheme. Reusable mugs are supplied instead of single-use plastic cups. Still this is not enough and plans are afoot to further reduce single-use plastic and other waste in order to keep the Estate 'Great'!
The work of these initiatives are long-term and continually evolving. But already we have seen the effects in small things: The healthiness of our trees, the chorus of birdsong and riot of wildflowers. Whether attending an event, visiting or staying at Scorrier, we hope you appreciate some of these efforts.